Primerica Marketing Support
From cutting−edge technology that enables you to conduct business faster and more efficiently, to the marketing and sales materials you'll use to build your team and help families, to recognition, incentives, and events, your Primerica Home Office has you covered!
Technology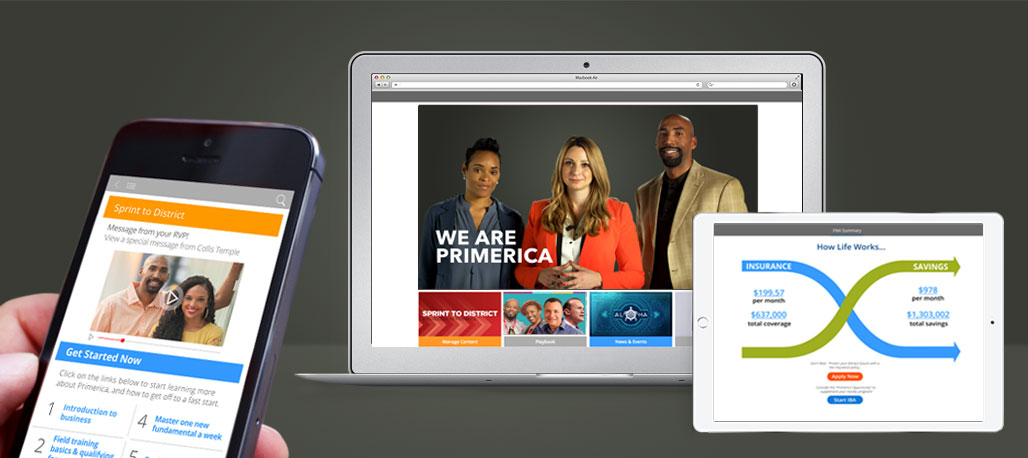 Our award−winning technology makes it easy to run your business and serve your clients.
Primerica Online (POL) — POL is Primerica's built−in entrepreneurial support system, delivering sales presentations, tools and resources, training, motivation, business tracking, and the latest company news to you from your desktop, laptop, or mobile device.
Primerica App — The Primerica App takes the most important features from POL and puts them a convenient mobile format, putting sales tools, business essentials, training, and more in the palm of your hand!
TurboApps — Where many insurers still require representatives to mail in paper applications, Primerica's TurboApp technology allows you to take an application anywhere you have Internet access, at any time, on any device.
Portfolio Solutions — PFS Investments, Inc.-registered representatives can create professional sales presentations loaded with Ibbotson Model Portfolios.
Client Portal — Primerica's client portal — my.primerica.com — gives the families we serve access to their information and account details, allowing for better communication with their representative.
Communications & Marketing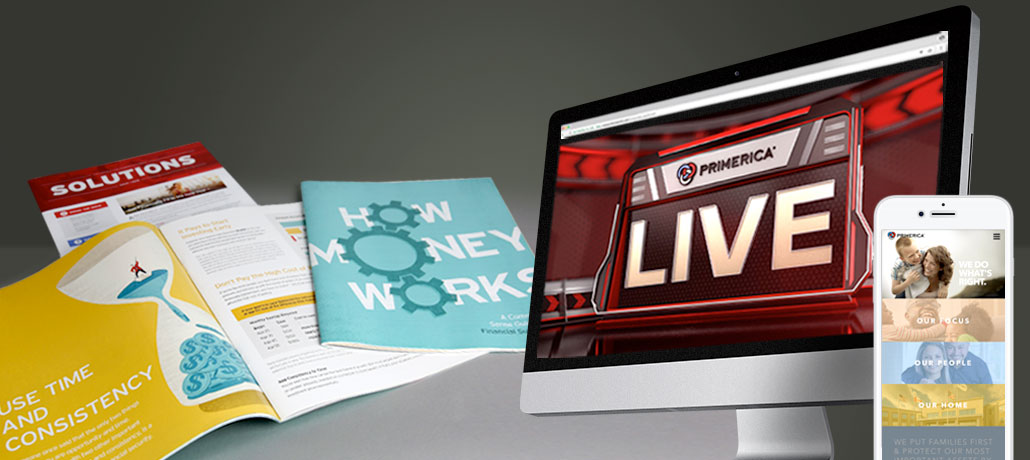 Primerica's in−house creative team produces all of the resources necessary to keep our sales force informed and motivated, in addition to providing the industry's best marketing tools.
Print & Web — Our print and web team rivals any prominent ad agency. We produce all marketing collateral for print and digital communications, plus responsive web design for multiple websites and App design.
PFN — Every weekday, our own Primerica Freedom Network (PFN) broadcasts motivational, inspirational, and educational programming, including a live show every Monday, designed to give representatives the support they need to build their businesses.
Printing & Distribution — A full−service, in−house printing and distribution center fulfills thousands of orders month, while handling millions of additional pieces a year for special events.