Primerica is the largest independent financial services marketing company in North America, and we have all of the resources our clients need to build the foundation for their financial future.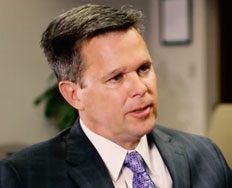 Jonathan Thomas
President & CEO of American Century Investments®
Founded in 1958 by Jim Stowers Jr. in Kansas City, Missouri, today American Century Investments is a privately controlled and independent, pure asset manager with a diversified suite of investment strategies. American Century Investments is focused on delivering superior investment performance and developing long-term relationships with clients. The company's track record of performance, business model and the legacy of founder Jim Stowers Jr. set it apart in the industry.
Through its unique ownership structure, more than 40% of American Century Investments' profits support the Stowers Institute for Medical Research – a world-class biomedical research organization.
American Century Investments is headquartered in Kansas City, with offices in New York; Mountain View, California; London; and Hong Kong.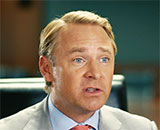 Will Fuller

CEO and President of Lincoln Financial Distributors
Lincoln Financial Group is the marketing name for Lincoln National Corporation (NYSE:LNC) and its affiliates. The operating companies of Lincoln Financial Group have assets under management of $153 billion.1
For over 100 years, Lincoln Financial Group and its affiliates have been positioned to help secure clients' futures.
Twelve million Americans trust Lincoln Financial to help them build, protect, and distribute their wealth during and after their lifetimes.

Source: Lincoln Financial Group. Assets as of September 30, 2011.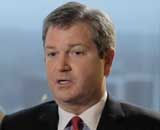 Marty Flanagan

President & CEO, Invesco
With $604.5 billion in assets under management around the globe, Invesco has had a strong partnership with Primerica for more than 20 years.
Commitment to investment excellence, depth of investment capabilities and organizational strength all benefit our clients.
Global reach with more than 600 investment professionals and 5,000 employees in 20 countries, serving clients in more than 100 countries.
Source: Invesco. All data as of September 30, 2010.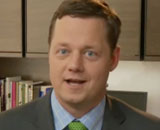 Nick Lane

Senior Executive Director & Head of U.S. Life and Retirement
With a heritage of over 150 years, AXA Equitable stands among the nation's premier providers of life insurance and annuity products.
Today, AXA Equitable is part of the global AXA Group.  AXA Group, one of the world's largest financial services organizations, is a global leader in financial protection strategies and wealth management.
102 million individual and corporate clients
Operations in 57 countries
1.1 trillion Euros in assets under management
AXA Equitable's assets under management totaled $584.9 billion as of June 30, 2014.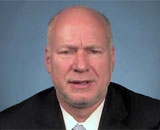 Dan Kingsbury

CEO, Pioneer Investments
The third oldest mutual fund in the U.S., Pioneer has partnered with Primerica to help grow the business for more than 30 years.
Founded in 1928, Pioneer Investments helped lay the foundation for the mutual fund industry when it launched the Pioneer Fund.
Now a global leader with over $250 billion in assets under management and offices in 23 countries, Pioneer still remains true to its original values.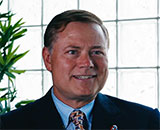 Blake Goldring

Chairman & CEO, AGF
AGF has enjoyed a successful partnership with Primerica for over 10 years with investment management expertise and exceptional sales support.
Founded in 1957, AGF is one of Canada's premier investment management companies, serving more than one million investors with $44 billion in AUM, including Primerica Concert and Common Sense Funds.
With offices in Canada, the United States, Europe and Asia, AGF's team of investment professionals manage a diversified family of investment products.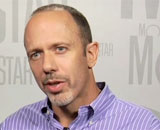 Chris Boruff

President, Software Division
Morningstar is the leading provider of independent investment data, tools and research, and supports Primerica with its industry leading expertise.
The Morningstar Client Account Manager is a one-stop investment center for PFSI registered representatives to serve their securities clients and build their business like never before.
Morningstar is one of the most trusted names in the industry, serving 7.4 million investors, 245,000 financial advisors and 4,200 institutional clients worldwide.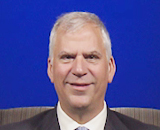 Tom Riekse

Managing Principal of LTCI Partners
LTCI Partners has one purpose – to help American families prepare and plan against the devastating impact of a long-term care event.
LTCI Partners is proud to have been a market leader in this product line for the last 20 years.
For most states, LTCI Partners' brokerage platform includes the choice of two great carriers – Genworth Financial and John Hancock. Their dedicated team will help select the best plan and premium for each client.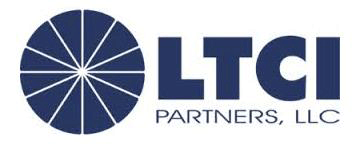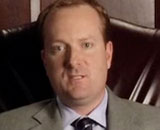 Matt McAluney

Vice President, Sales
Equifax empowers businesses and consumers with information they can trust, and through its partnership with Primerica created DebtWatchers™ to help clients create a plan to become debt free.
A global leader in information solutions, Equifax is a member of the Standard & Poor's (S&P) 500® Index and its common stock is traded on the NYSE under the symbol "EFX."
Headquartered in Atlanta, Equifax operates in the U.S. and 14 other countries throughout North America, Latin America and Europe.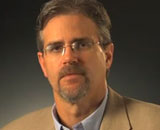 Rob Slingerland

CEO, Answer Financial
Answer Financial (AFI) offers auto and home insurance products in all 50 states, and partners with Primerica to present Primerica Secure.
AFI features the largest comparative quoting system with 20+ top national insurers, including The Hartford, Progressive, SAFECO, Travelers, Infinity and many more.
Through its licensed producer Insurance Answer Center, AFI is one of the largest property and casualty insurance producers, which allows them to offer some of the most competitive rates available.

Pre-Paid Legal
Established in 1972, Pre-Paid Legal Services® was one of the first companies in the U.S. to market legal expense plans, and now provides services to over 1.5 million families across the U.S. and Canada.
Pre-Paid Legal, through a cooperative effort with Primerica, offers legal protection services through the Primerica Legal Protection Program.
Individual lawyers and firms of all sizes have been selected as part of the company's vast provider law firm network, based on member compatibility and service philosophy.

Franklin Templeton
With over 60 years of experience and over $570 billion in assets under management, Franklin Templeton has been a long-time partner with Primerica in the investment business.
Franklin Templeton's distinct multi-manager structure combines the specialized expertise of three world-class investment management groups – Franklin, Templeton and Mutual Series.
Franklin Templeton has 23.3 million shareholder accounts worldwide, supported by 485 investment professionals and 7,800 employees worldwide with offices in over 30 countries.1
As of June 30, 2010
Putnam Investments
Founded in 1937, Putnam Investments is a leading global money management firm. Putnam offers investors a world of equity, fixed-income, multi-asset, and absolute-return portfolios to suit a range of financial goals. Our portfolio managers seek superior results over time, backed by original, fundamental research on a global scale. We believe in the value of experienced financial advice, in providing exemplary service, and in putting clients first in all we do.